Collaborative Methodology
Did you know that 98% of construction projects do not meet the cost or deadline in the construction process, which leads to the dissatisfaction of those who commissioned their development.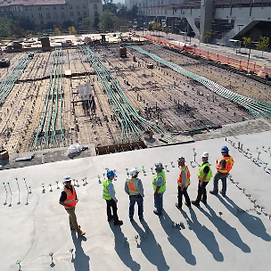 Decisions made early in a project reduce risk and impact on costs.
What are Collaborative Methodologies?
To avoid these inefficiencies, management in collaborative environments is constituted as a methodology that mainly allows for the efficiency of processes, reduction in the risks of disputes, reduction in construction deadlines and costs, complementing the satisfaction of all participants and users. finals.
Difference with the traditional method
Figure . Traditional costing vs. Target Costing Source: Orihuela P., Orihuela J.,Pacheco S. (2015).Creative Construction Conference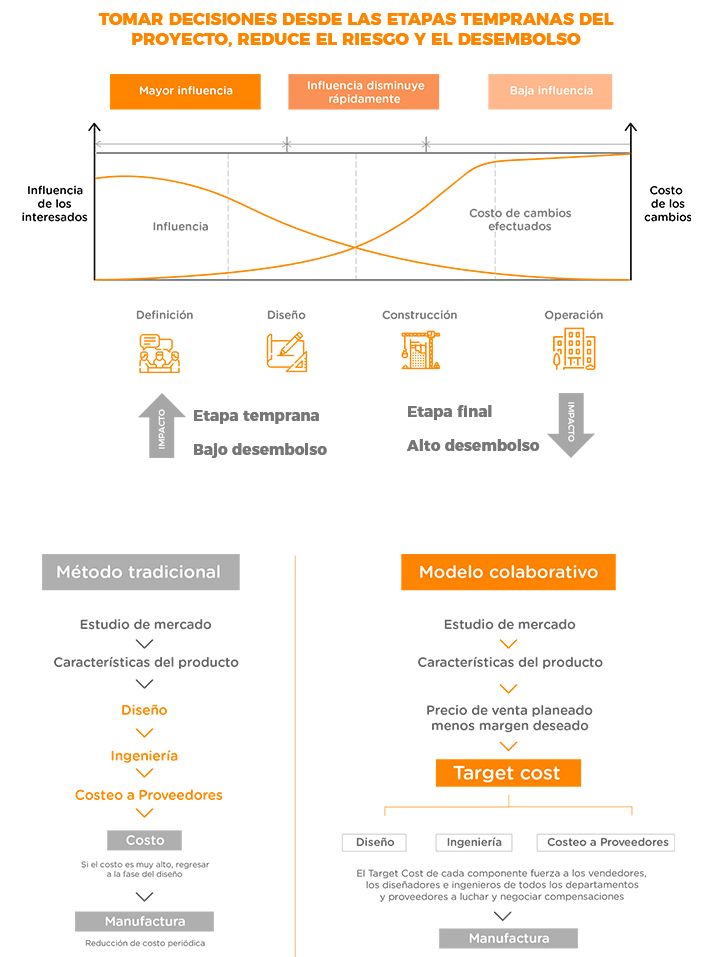 How do we do it?
For our works we apply various methodologies, tools and management systems, for their correct development in an integrated manner, we get involved from the early stages of the project with a proposed target cost, for this our integrated teams use:
Set Based Design

CBA

TVD

VSM

ICE sessions

Last Planner System

BIM – VDC